About Wlabe
Wlabe was founded in 2020 after rebranding and a new name from Bezev company which was founded in 2004.
Our main areas of work include graphic design, brands and logo design, websites, Ecommerce based on Magento2, online products Configurators design, interfaces, and complex website service outsourcing.
We are a very creative and very technocratic company that makes high level of quality products with elaborate details. We see our goal as smart b2b solutions creations as simple and beautiful ways to solve each problem. Through solving problems for our clients we influence the solution of the humanity problems. Today Wlabe employs 10+ people and has clients from 12 countries.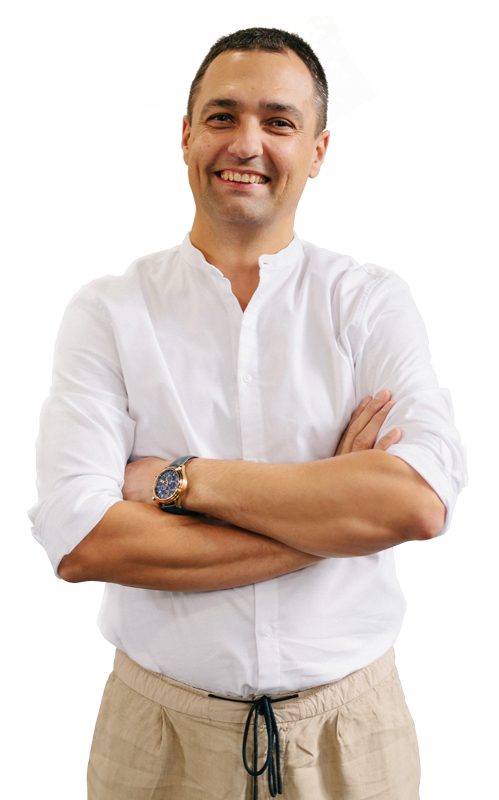 Art director of the Wlabe company
Eugen Bezev (CEO, Owner)
My first professional website was made for Rehabilitation & sanitary centre in 2002 and it still works without any changes. The contract price for this website was $300 US.
Wlabe collaborate with talent professionals from Poland, Russia, Ukraine, Montenegro and Bialorus.
After many years of increasing our professionalism, experience and decent business reputation the part of Bezev company - transport chemical liquids business was sold in 2020. After that we made a decision to rebrand our company from our old brand name "Bezev" to the new brand name "Wlabe". Change brand name but principles do not change. We take time to reload our old brand "Bezev" for our next new project.
Office
Warsaw (Poland) has become the main headquarters of our company since 2012 & helps us to create international web projects and give us an environment for ambitiously growing our company.
Goals
Our main goal is help for humanity through implementation of our clients conception: most effective representation of your company through the logo, brand, website, products and service.
Limitations
As a matter of our principle, no projects with clients in pornography, casinos, online trading like Forex and simular pseudo-derivations, polluting the environment directions.
Political
Wlabe company stays free from any political views and we believe that hard working at our equipment for the development of mankind - this is our true no political position.